Ballarat Accommodation Search
For Cheap, Luxury or Discount Hotels around Ballarat
Ballarat is a beautiful city located in the west of Victoria, Australia. With its rich history, natural beauty, and vibrant culture, it attracts thousands of tourists every year. Whether you are planning a family vacation or a business trip, finding the right accommodation is essential for a comfortable stay.
Here are the best accommodation options in and around Ballarat:
1. Craig's Royal Hotel: This iconic hotel located in the heart of Ballarat is perfect for those who want to experience luxury and elegance. Built-in 1865, the hotel features 41 beautifully styled rooms and suites, a fine-dining restaurant, and a cocktail bar.
2. Lake Wendouree Luxury Apartments: If you're looking for a self-contained accommodation option, the Lake Wendouree Luxury Apartments offer stunning lake views and spacious rooms. With two and three-bedroom apartments available, this accommodation option is great for families or groups.
3. Quality Inn & Suites The Menzies: This hotel is located in the heart of Ballarat and offers modern facilities and spacious rooms. With a swimming pool, spa, and restaurant on-site, this accommodation option is perfect for both leisure and business travelers.
4. The Provincial Ballarat: Located in the historic precinct of Ballarat, The Provincial offers boutique accommodation with a modern twist. Each of the 22 rooms has been carefully designed with unique features to ensure a memorable stay.
5. Best Western Plus Ballarat Suites: This hotel is situated on the outskirts of Ballarat and offers spacious suites with separate living areas and kitchenettes. With an on-site restaurant, bar, and fitness center, this accommodation option is perfect for those who want modern amenities in a quiet location.
Whether you're looking for luxury or budget-friendly accommodations, Ballarat has plenty of options to suit your needs. Book your stay at one of these top-rated accommodations for an unforgettable experience in Victoria's historic city.
This is the worlds leading discount accommodation cross search engine

save up to 80%


This is the same set of services most travel agents use, Free to bookmark and share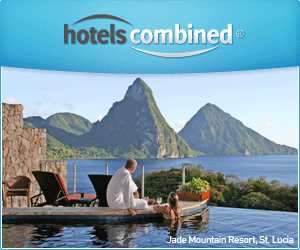 This is the site for Ballarat Victoria . Are you searching in the right Australian Region?
MOVE PORTAL